Humly Booking Device can show whether a space or desk is available or not. Tapping on the touch screen allows anyone to book what they need on the spot. It integrated via the same backend as all other Humly Workspace Solutions suite products.
This user guide will cover:
Status LED Colors
Main Screen
Check-in
Administration Menu
Status LED Colors
The Humly Booking Device has three status LED colors for users to recognize the room availability.
Green - The room is available for more than 10 minutes.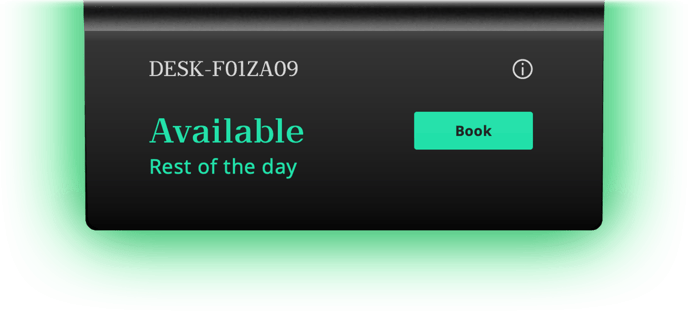 Yellow - A meeting is about to start soon, in less than 10 minutes.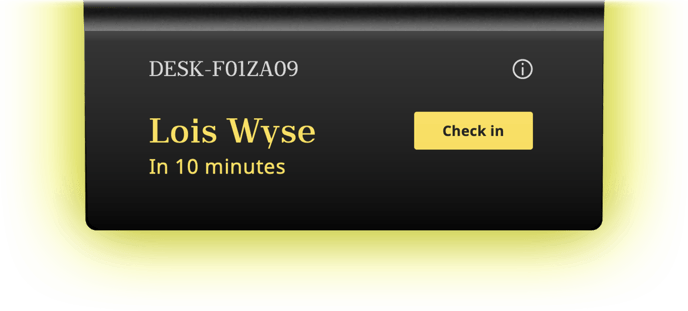 Red - The room is occupied.
Main screen
From the main screen you can see details about the meeting room. You can perform the following actions:
Book instant meeting
Extend an ongoing meeting
End an ongoing meeting


Some of the above functions can be disabled or secured with a user PIN for each Humly Booking Devices in the Humly Control Panel.
Check-in
The check-in function is a way to enhance desk/meeting room utilization by making the rooms available if no one shows up for the booking. This function can be enabled and customized from the Humly Control Panel, if enabled, a check-in button will appear 10 minutes before the meeting is about to start. The check-in button will remain on the screen in 5 to 30 minutes after the meeting's original start, depending on the settings in Humly Control Panel.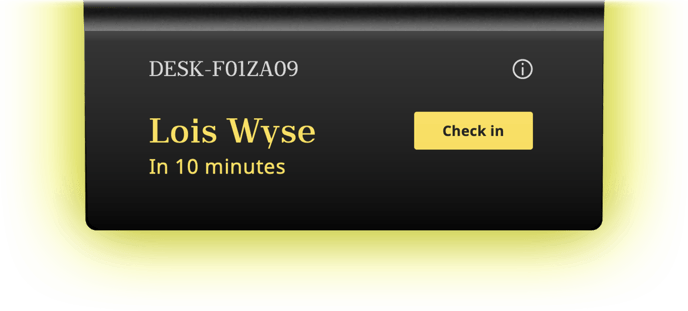 Administrator Menu
Administrator Menu can be accessed by pressing the information icon in the top right corner. This will prompt you to authenticate as an administrator using PIN. From the administrator view you will be able to perform the below actions.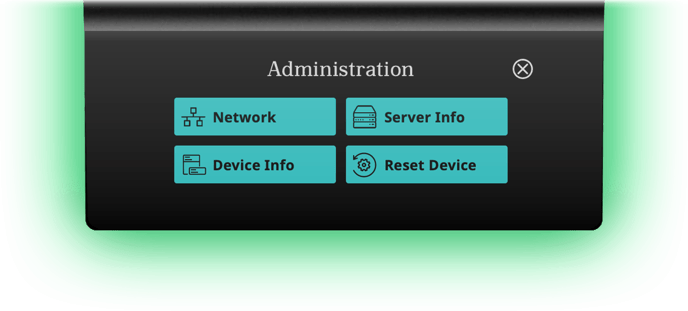 Network
Show the current WiFi configurations.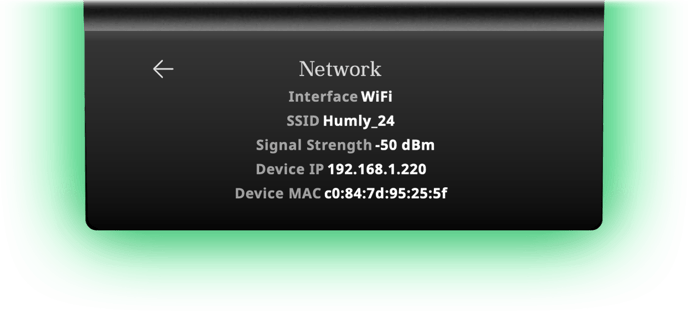 Server Info
Show the server the HBD is connected to, as well as ping to the server.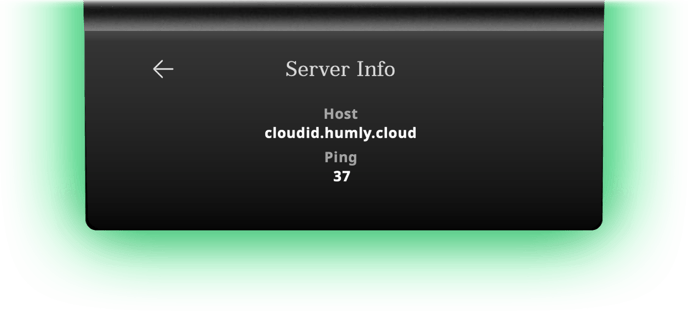 Device Info
Show which firmware the device is running on. Under Device info, you are also able to reboot the device.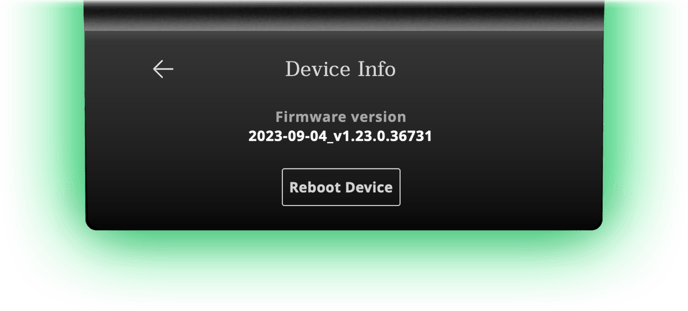 Reset Device
Reset device will disconnect the device from the Humly Control Panel server and make it possible to connect to another server.