If your are using Nexudus it is possible to start a meeting on the Humly Room Display in two different ways:
Holding a phone close to the Humly Room Display
Scanning the Humly Room Display's QR code
If you have the Nexudus Passport app or its white-label equivalent on their phone, the process is even more seamless. The Passport app opens automatically when the phone is swiped over the display or you can use the phone by scanning the QR code. Then you can confirm and start a booking through Passport.
The Humly Room Display is automatically updated to show the next scheduled booking and will change color to show the room as unavailable if the booking that they placed starts immediately.
To use this features it requires Humly Control Panel v1.9 or later and Humly Room Display v1.9 or later.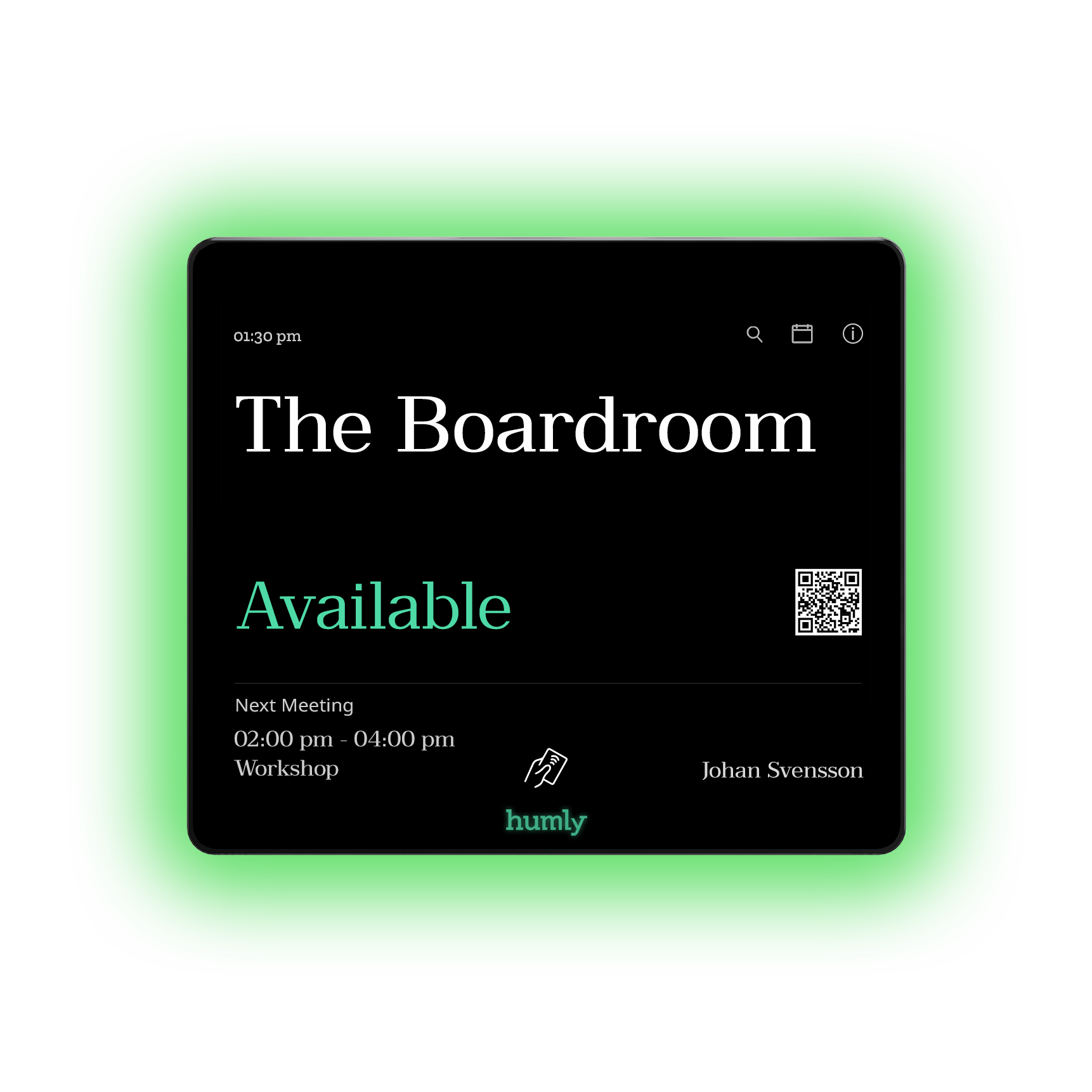 The Humly Room Display with the QR-code, only available for Nexudus users.
Read more!
To read more about how to configure your Nexudus booking system: Booking System Preparation - Nexudus
You can also visit Nexudus own Knowledge Base to learn more about the process of Humly Room Display connection.